Last month, U.S. Representative Joaquin Castro targeted a few dozen of his own constituents with a tweet that named San Antonio residents who had donated the maximum amount to President Donald Trump's reelection campaign. The purpose of his tweet was to harass and intimidate those individuals simply because they exercised their First Amendment rights.
Federal law requires, and has required for decades, that any donations by an individual to a candidate for office that total $200 or more in an election cycle be disclosed in quarterly reports with the Federal Election Commission. This information is available and searchable online, and this requirement is not in doubt. It's important to know who is giving money to a candidate because we need to understand who that candidate might favor while in office.
However, the purpose of political donor disclosure is not for harassing people who express their beliefs and participate in the civic process.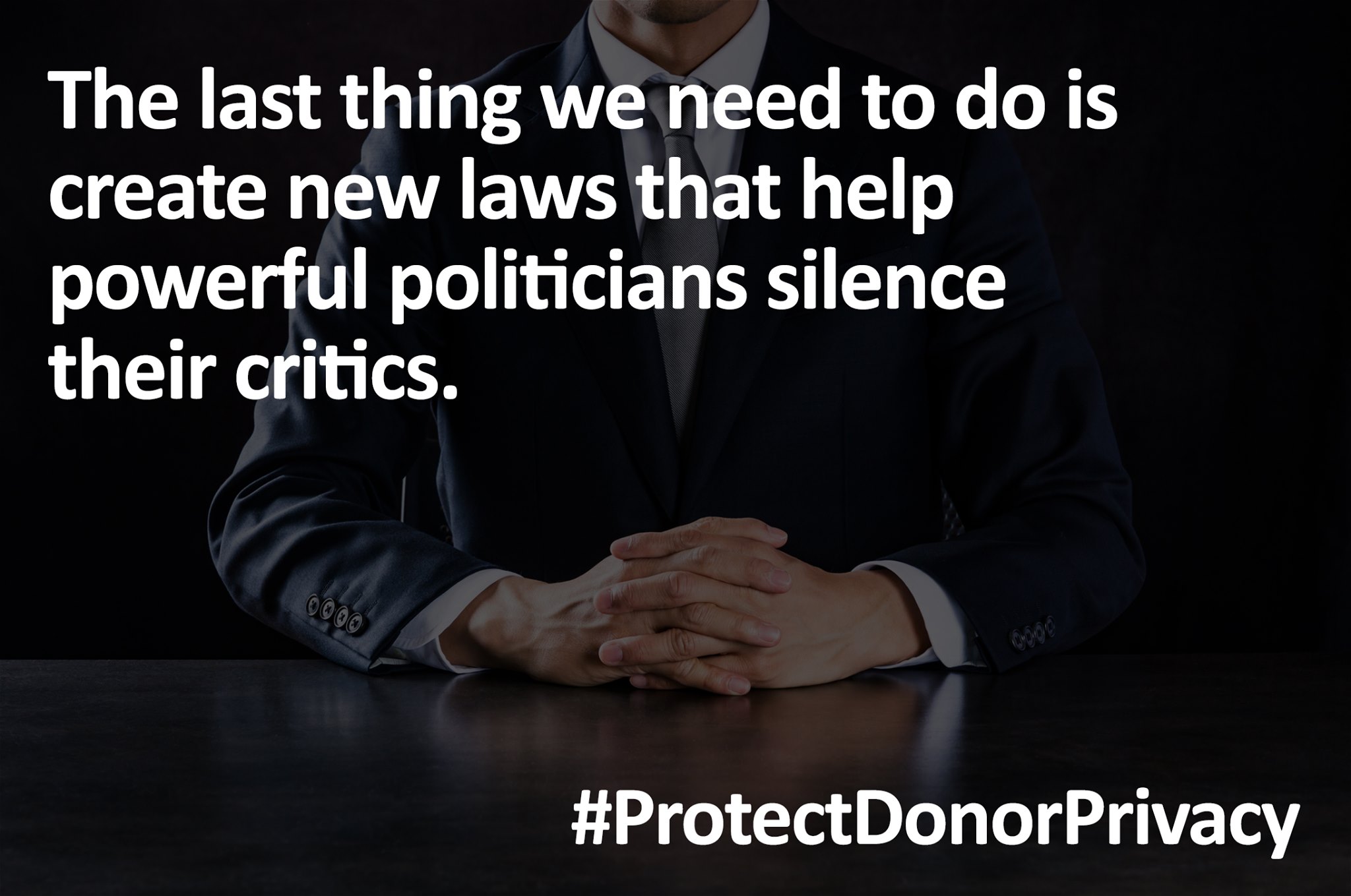 Some of the donors who were targeted by Representative Castro are already paying the price for his reckless behavior. "I think you're a scumbag, and I f***ing despise everything you stand for," said one person who called the voicemail of one of the named donors. "That's why I'm calling you and filling up your voicemail with a bunch of bullsh*t. So, enjoy that. I will make sure to post this number and extension all over the Internet."
Anger at political opponents has reached toxic levels and is threatening free speech rights and personal safety.
This is why it is so important that we protect the privacy of citizens who donate to nonprofit organizations. Some politicians and activists want to change the law to require public disclosure of the names and addresses of individuals who make contributions to nonprofits. The reason they want this information is so they can use it to police the views of American citizens and silence debate.
You have a right to support causes you believe in without fear of harassment and intimidation.
Read more:
Castro Weaponizes Campaign Finance Disclosure Against Ordinary Texans
By Matt Miller, Goldwater Institute
Doxing Trump Donors Is Just the Beginning
By Bradley A. Smith, Institute for Free Speech
Political-Donor Disclosure Rules Need Reform, in the Age of Twitter Mobs
By John Fund, National Review